Counselling/Psychotherapy, Life-Coaching
and Parent-Coaching
Private Counselling/Psychotherapy and Personal Coaching  Online – anywhere in the world.
Counselling and psychotherapy are intended to bring you increased self-worth, and a greater capacity for aliveness, joy and pleasure. Counselling and psychotherapy open your heart to a far deeper appreciation of yourself, connecting you to your personal life-purpose, deepening your love of Life and bringing more fulfillment to your work and your relationships.
Although most of us can claim to be 'fine' or 'OK' most of the time, many of us have some trouble knowing how we feel, and communicating our feelings and needs to others. Sometimes, we also find it difficult to understand the feelings and needs of important people in our lives, such as our partners, our children, our friends and our work colleagues. Our relationships suffer as a result. Any committed relationship, whether business or personal, requires a great deal of 'emotionally intelligent' communication in order to remain vital and dynamic.
Life, with its pain and joys, could be considered a 'big school' for the emotions. Counselling and psychotherapy offer tools for developing our emotional intelligence and relationship skills. Moreover, counselling can help us to align with our deepest purpose and our life-goals. To a significant extent, the emotional wounds of childhood can be healed, and we can find our way through to a richer and truer potential.
With 30 years' experience and an ongoing commitment to my own personal and professional growth, in my practice I strive to maintain a balance between clear goal-orientation and a relaxed informality.
Counselling/psychotherapy can help you resolve the following:
Relationship difficulties
Parenting issues
Life purpose – Vocational direction
Sexual difficulties
Trauma / stress release
Substance addiction / recovery
Depression / anxiety
Blocks to creativity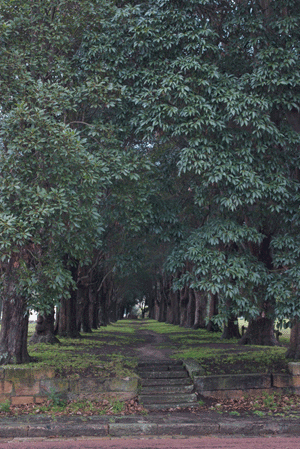 Since the launch of my two Parenting Books I have been presenting my parent-education workshops all over Australia and internationally. Parenting brings us some of Life's greatest challenges, but each of these challenges can also be a growth and healing opportunity for the parent. Some of the difficulties we face involve universal rites of passage, and some are situations unique to our families. I provide evidence-based support for both fathers and mothers, on a wide range of issues:
Maintaining a loving communication between the parents
Bonding with baby
Night-time parenting
Asserting behavioural boundaries
Motivation for children (learning, study, collaboration)
Use of screens
Dialoguing with Teens (sex, substances, everything!)
The Family 'Talking Stick'
Counselling Options
Online or Telephone Sessions
Online counselling or coaching are available to Australian and international clients, anywhere in the world. Contact me to make an appointment time. (I usually use Zoom, but can also use Skype, Google Hangouts, FB video-call, Facetime or WhatsApp).
If you are from outside Australia, we can arrange a session convenient to our mutual time-zones. 
To enquire about counseling sessions, upcoming courses or to book Robin to speak at your event, please use the adjacent Contact Form or call:  
+61 415 840 887